CSC2 become Official Sponsor of Wigan Warriors Women's team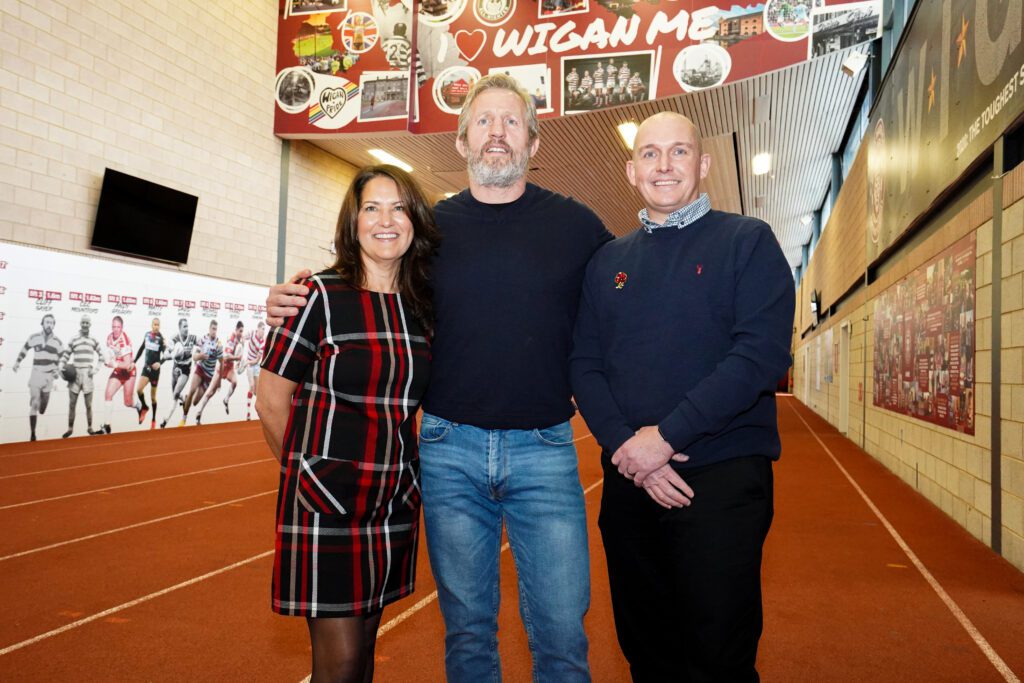 This week CSC2 became Official Associate partner of Wigan Warriors and Official Sponsor of Wigan Warriors Women's First Team. Director Chris Smith had this to say:
I am deeply honoured and thrilled today as we announce our decision to sponsor the Wigan Warriors Women's Rugby League Team. This partnership represents more than just a financial commitment; it signifies our unwavering belief in the power of sports, the potential of women in athletics, and our dedication to our community.  
I would like to express my sincere gratitude to the entire Wigan Warriors organisation for entrusting us with this opportunity. It is not merely a sponsorship; it is a shared mission to champion women's sports and to provide a platform for these remarkable athletes to showcase their talents and determination.  
At the heart of this decision lies a commitment to gender equality in sports. By supporting the Wigan Warriors Women's Team, we are taking a significant step towards levelling the playing field, ensuring that women have the same opportunities, recognition, and respect as their male counterparts. This is a commitment to fairness and equal representation in the world of sports.  
We also see this partnership as an investment in our community. The Wigan Warriors Women's Team represents the very essence of dedication, resilience, and teamwork. They are role models for young girls and boys, teaching them the importance of hard work, discipline, and passion. By supporting this team, we are fostering a sense of belonging and community, uniting us all in our shared love for the game.  
Furthermore, this sponsorship is about the future. It is about providing young girls with dreams and aspirations. It is about creating opportunities for them to excel, both on and off the field. We hope to inspire the next generation of female athletes, showing them that they can achieve greatness and succeed in any endeavour they choose.  
As we take this remarkable journey with the Wigan Warriors Women's Team, we see it as an alignment of values. We are standing together with a team that embodies strength, courage, and the spirit of never giving up.
In conclusion, I want to express my deep excitement for what lies ahead. This sponsorship is not just a commitment; it is an invitation to be part of something significant, something that goes beyond the game. It is a call to join us in supporting women in sports, and it is an opportunity to make a real difference in our community and beyond.   Thank you, Wigan Warriors, for this incredible opportunity. We look forward to an exciting, empowering, and inspiring partnership. Together, we will achieve great things.
You can read more about this story on the official Wigan Warriors website here